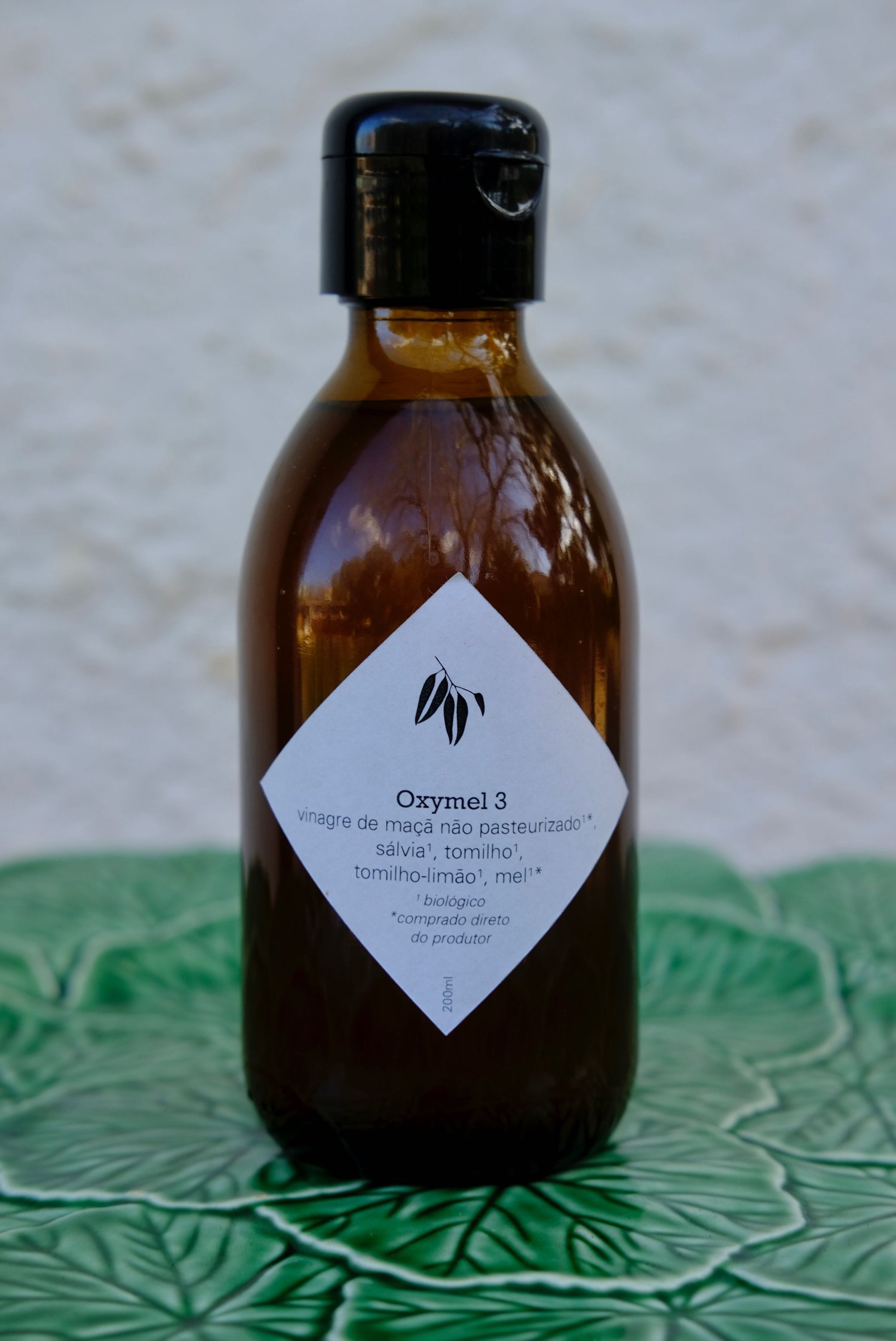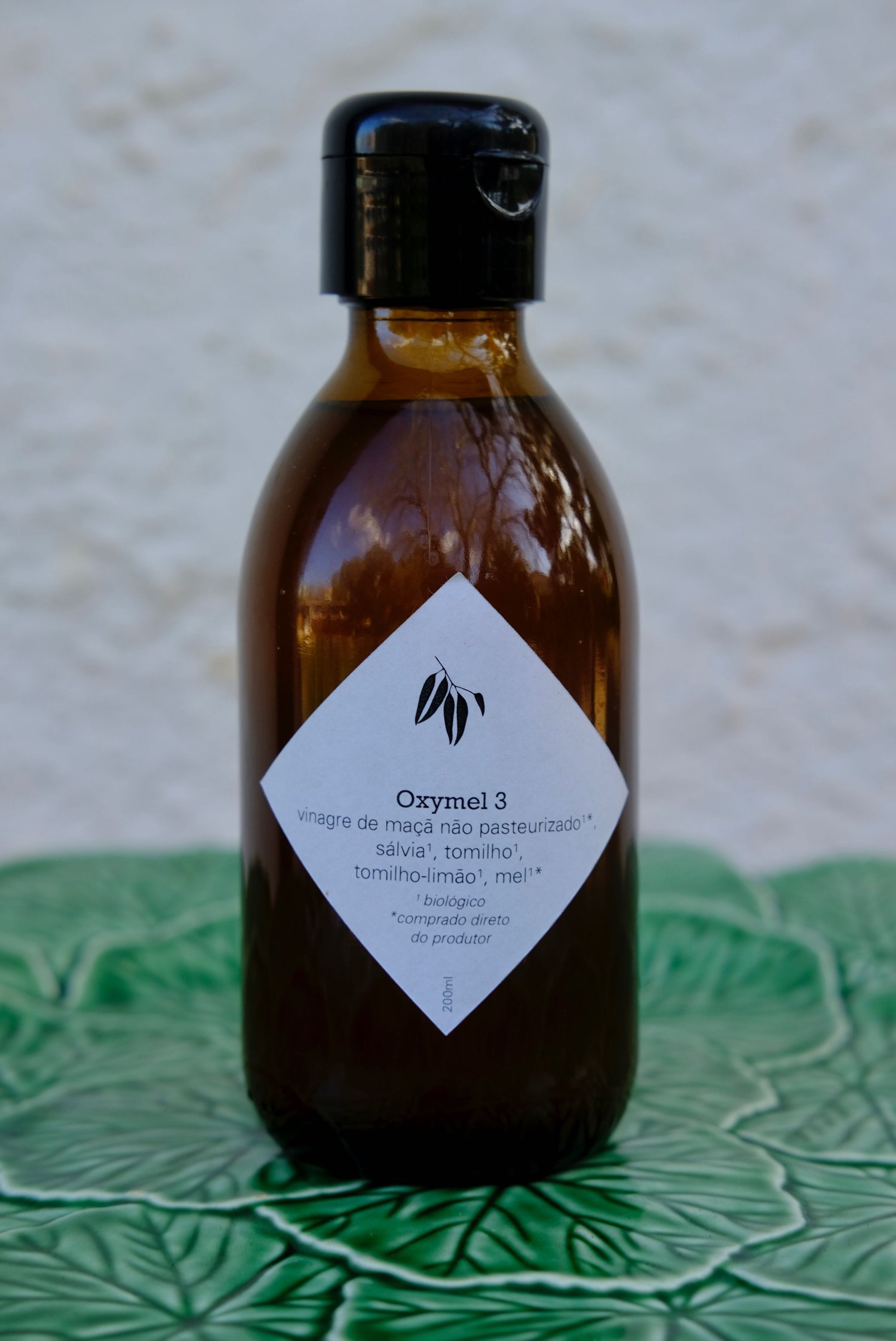 Oxymel 3: sálvia + tomilho / Oxymel #3: sage + thyme
€21.00
(English below)
Derivado da palavra grega oxymeli, que se traduz como "ácido e mel", o uso de oxymel foi documentado desde a era de Hipócrates como uma outra forma usar e extrair propriedades das ervas medicinais.
Tanto o vinagre de maçã quanto o mel são aliados que podem ser usados para ajudar a aliviar a garganta, acalmar a tosse ou fortalecer o sistema imunológico durante resfriados e gripes. Quando combinados com ervas que exercem ações complementares, os oxíméis oferecem um suporte potente, mas saboroso.
INGREDIENTES:
Vinagre de maçã não pasteurizado*, sálvia (Salvia officinalis)*, tomilho (Thym vulgaris)*, tomilho limão (Thymus citron)*, mel local*
* biológico, nacional e comprado direto do produtor
PROPRIEDADES
Alivia tosse e dores de garganta
Expectorante
Anti-inflamatória
Rico em enzimas e bactérias do bem
Benéfico para a flora intestinal
~~~~~~~~~~~~~~~~~~~~~~~~~~~~~~~~~~~~~~~~~~~~~~~~~~~~~~~~~~~~~~
Derived from the Greek word oxymeli, which translates as "acid and honey", the use of oxymel has been documented since the age of Hippocrates as another way to use and extract properties from medicinal herbs.
Both apple cider vinegar and honey are allies that can be used to help soothe your throat, calm your cough or strengthen your immune system during colds and flu. When combined with herbs that exert complementary actions, oxymels offer a powerful but tasty support.
INGREDIENTS:
Unpasteurized apple cider vinegar *, sage (Salvia officinalis)*, thyme (Thymus vulgaris)*, lemon thyme (Thymus citron)*, local honey *
* organic, local and purchased directly from the producer
PROPERTIES
Soothes coughs and sore throats
Antimicrobial

Anti-inflammatory

Rich in enzymes and good bacteria
Benefitial for the gut flora