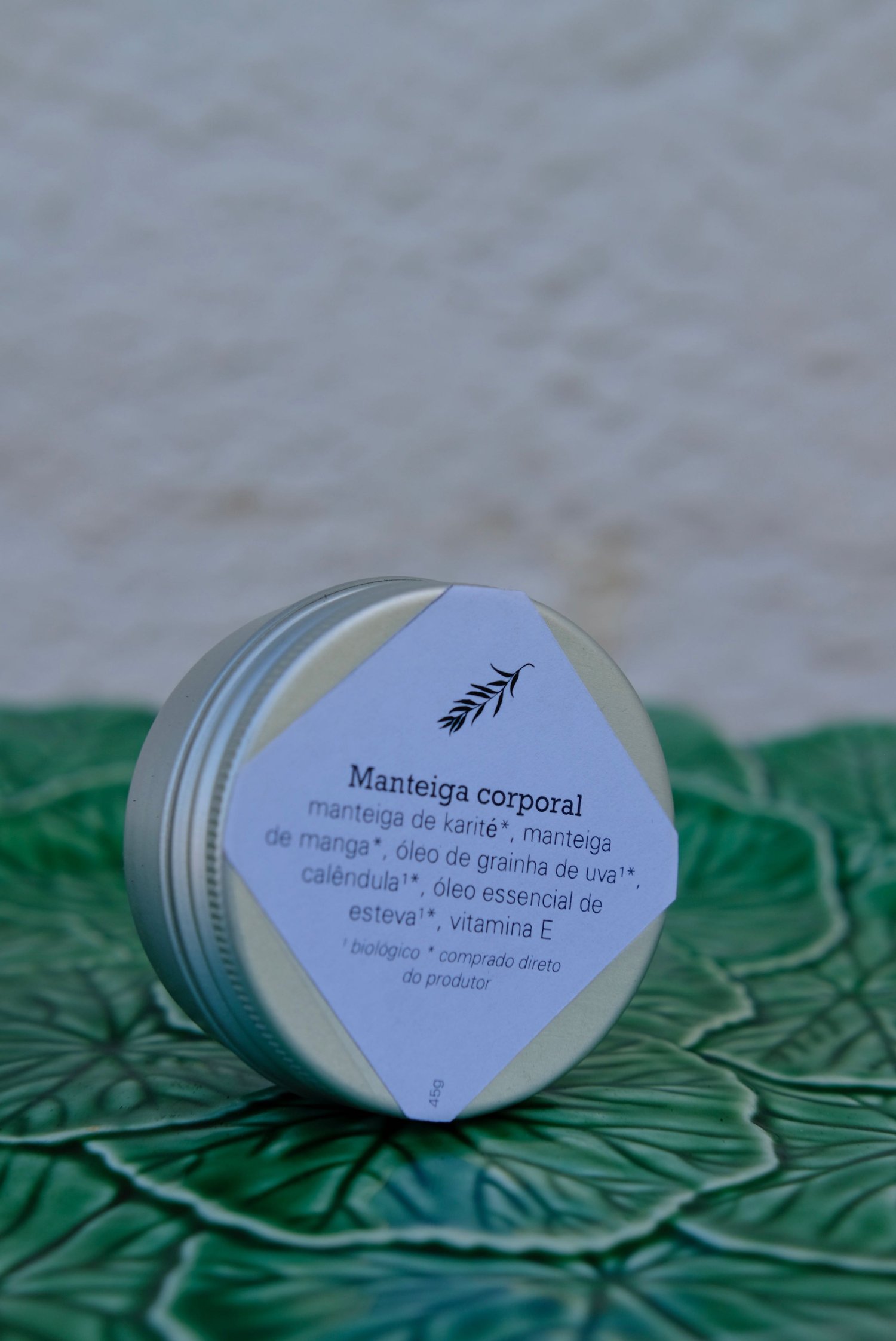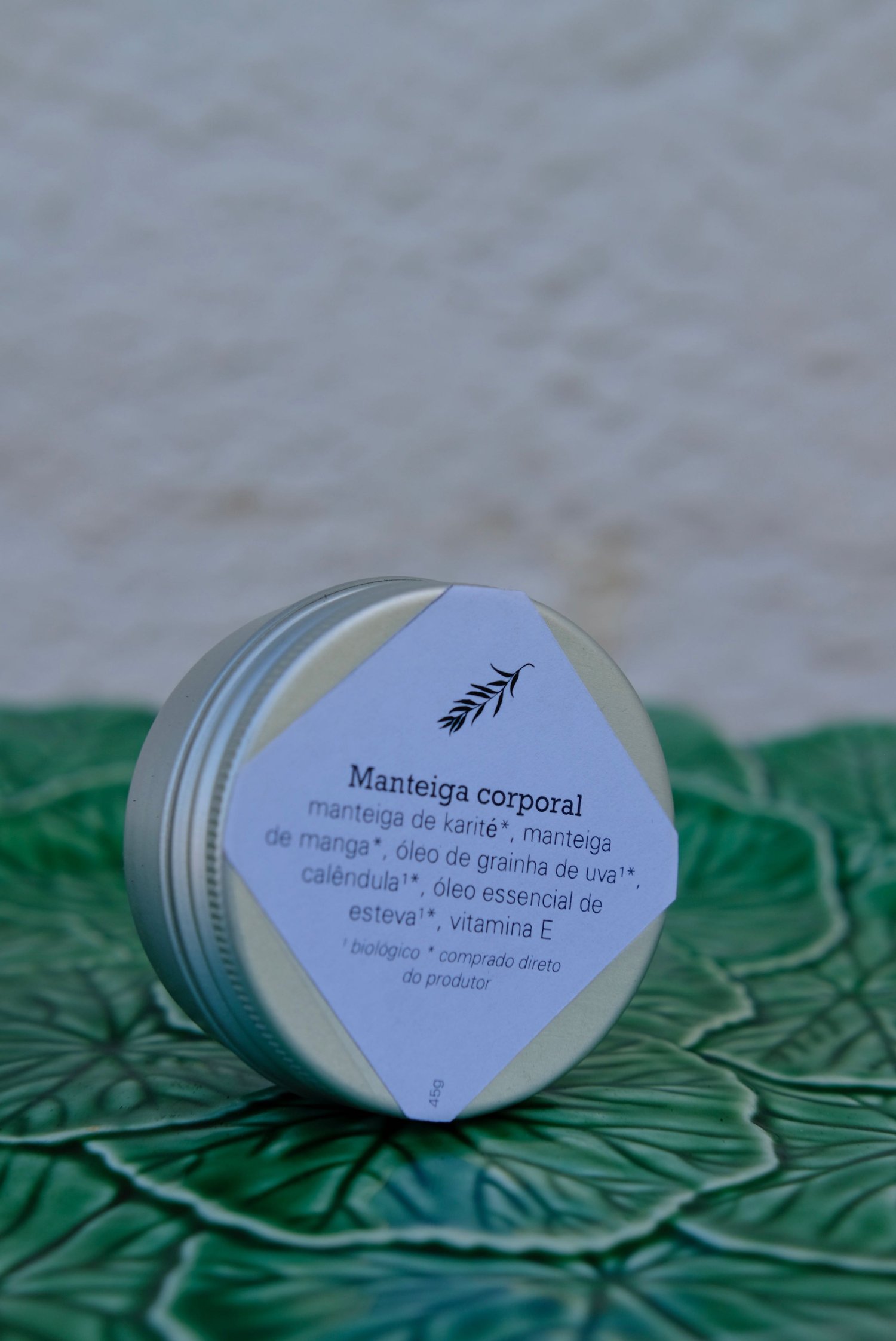 Manteiga corporal ~ gerânio rosa + cidreira / Whipped body butter ~rose geranium + lemon balm
€12.00 / Sold Out
(English below)
≈ Hidrata e nutre profundamente
≈ Acalma e repara pele queimada de sol, irritada ou inflamada
≈ Proteção natural contra raios UV
≈ Rica em vitamina E
Este produto não contém água. A adição de água requer o uso de emulsificantes e conservantes, que desregulam o microbiota da pele.
INGREDIENTES
Manteiga de karité (Vitellaria paradoxa)**, Manteiga de cupuaçu (Theobroma grandiflorum), , óleo de grainha de uva (Vitis sp.)**, erva cidreira (Melissa officinalis)*, gerânio rosa (Pelargonium graveolens)*, óleo essencial de erva príncipe (Cymbopogon citratos) a 2%, vitamina E
** biológico + comprado diretamente do produtor
* do jardim
RETORNE OU REUTILIZE A EMBALAGEM
Lata de alumínio
Peso aproximado 56g
SAIBA MAIS
- De onde vem nossa manteiga de karité
~~~~~~~~~~~~~~~~~~~~~~~~~~~~~~~~~~~~~~~~~~~~~~~~~~~~~~~~~~~~~~
≈ Deeply moisturizing
≈ Soothes and repairs sunburned, irritated or inflammed skin
≈ Nourishing
≈ Natural UV protection
This product does not contain water. The addition of water equires the presence of emulsifiers and preservatives that disrupt the skin's microbiota.
INGREDIENTS
Shea butter (Vitellaria paradoxa)**, cupuaçu butter (Theobroma grandiflorum), grapeseed oil (Vitis sp.)**, lemon balm (Melissa officinalis)*, rose geranium (Pelargonium graveolens)*, lemongrass essential oil (Cymbopogon citrates) at 2%, vitamin E
** organic + purchased directly from the producer
* from the garden
RETURN OR REUSE THE PACKAGING
Aluminum can
Approximate weight 56g